IGEM is committed to celebrating the diverse contributions of all that make up the gas engineering community. We aim to create a welcoming home for every gas professional and to include everyone whatever their background.
While the gas industry has much to be proud of, we can always do more. IGEM is challenging itself to ensure that equity, diversity and inclusion are at the heart of everything we do.
Find out what we're doing to create a more equal, diverse and inclusive gas industry.
What IGEM is doing
With a membership of around 4,000 people from more than 30 countries, IGEM is an institution that encourages respect, professionalism, and open-mindedness in all that we do to serve our diverse membership around the world.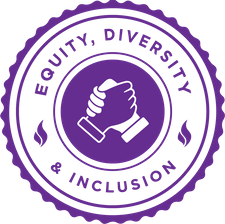 IGEM's Equity, Diversity and Inclusion Group is working to create a welcoming and inclusive environment for the advancement and success of the gas industry.
By valuing and respecting the unique perspectives, backgrounds, and experiences of individuals, we can foster innovation, collaboration and positive change throughout the sector.
The group aims to:
Promote equal opportunities: Ensure that all individuals regardless of their background, identity or characteristics have fair and equal access to opportunities for professional growth and advancement within the gas industry.
Foster inclusion: Create a culture where everyone feels valued, respected and empowered to contribute their unique perspectives and talents, fostering a sense of belonging and safety throughout the sector.
Enhance innovation and collaboration: Harness the power of diverse perspectives, experiences and ideas to drive innovation, problem solving and creativity within the gas industry, enabling continuous improvement and sustainable solutions.
Eliminate bias and discrimination: Identify and address any systemic biases, prejudices or discriminatory practices, ensuring a level playing field and equal treatment for all individuals, regardless of their background of characteristics.
Reflect community values: Align with the values of the wider community by promoting Equity, respect and inclusion, making a positive societal impact and being a driver for positive change.

We're a Youth Friendly Employer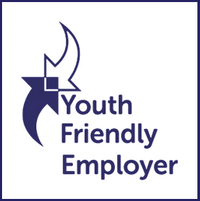 We've been named a Youth Friendly Employer by Youth Employment UK.
Youth Friendly Employers are businesses that put young people at the heart of what they do.
We offer opportunities like apprenticeships with real career development, offer proper training and support and look to employ young people from all backgrounds and interests. We know everyone has to start somewhere.
Learn more about being a Youth Friendly Employer here.

We're a Disability Confident Employer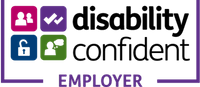 At IGEM, we're committed to drawing from the widest pool of talent available. Our Disability Confident Employer status helps us to ensure we are creating an environment where all of our colleagues can bring their whole selves to work and feel supported.
IGEM has made the following commitments:
Ensure our recruitment process is inclusive and accessible
Communicating and promoting vacancies
Offering an interview to disabled people who meet the minimum criteria for the job
Anticipating and providing reasonable adjustments as required
Supporting any existing employee who acquires a disability or long-term health condition, enabling them to stay in work
At least one activity that will make a difference for disabled people
Learn more about being a Disability Confident Employer here.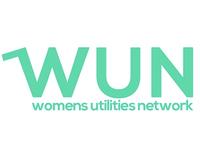 We're a Women's Utilities Network (WUN) partner
We're proud to be a partner of Women's Utilities Network (WUN), a group focused on helping to support and encourage women within the utilities sector.
The purpose of WUN is to create a network of support, to help women working in the utilities space develop their skills and their career opportunities within the sector, promoting utilities as a great career choice for women.
IGEM is committed to encouraging diversity in the utilities industry and to supporting our female colleagues and members.
Learn more about Women's Utilities Network (WUN) here.