Ways to volunteer
There are several volunteering opportunities, many of which are directly linked to the governance of the Institution. More details about the structure of IGEM can be found on the Council and committees page. If you are thinking about volunteering, you may wish to consider the following options.
Become an ordinary member of Council
Becoming an ordinary member of the IGEM Council is your opportunity to contribute to the future direction of the Institution. This volunteering opportunity is only open to members. Who knows you might just be a future President.
Participate or chair a committee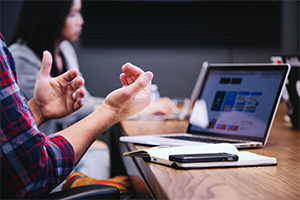 Our committees are designed to provide us with the specialist expertise required to conduct our operations effectively and efficiently and to ensure that we maximise the resources that we have available to support our members and the wider industry. IGEM committees are made up of volunteer members with a wealth of experience who are willing to contribute and provide valuable input in the decision making process.
Learn more about IGEM's Committees and Working Groups
Help run your local IGEM Section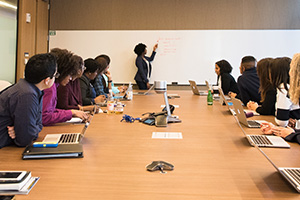 IGEM has eight local Sections covering the UK and a Far East District Section that covers Hong Kong and China.
All of our Sections are run by volunteer members who sit on a committee consisting of a Chairperson, Vice Chair, Deputy Vice Chair, Secretary and Treasurer (IGEM's Finance department acts as Treasurer for some Sections). These individuals are supported by the Immediate Past Chair and 6-9 ordinary committee members.
Learn more about IGEM's Sections around the world.
Join a specialist panel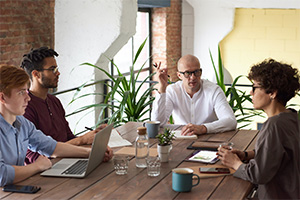 Our technical standards cover a wide range of specialist areas of engineering expertise and we are always seeking experts to assist us in updating existing standards and producing new ones. You can do this by participating in one of our technical panels.
Join our editorial panel and help make Gas International, the official journal of IGEM, an interesting and worthwhile read for our members and subscribers. Perhaps your knowledge lies with the history of the gas industry and you would like to contribute to the Historic Gas Times, the quarterly newsletter produced by our history
panel.
Learn more about IGEM's Technical Panels
Become a mentor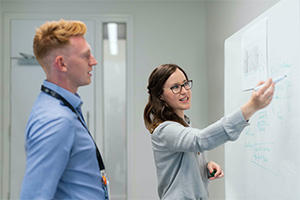 Help others to achieve their potential and reach their desired membership grade by becoming a mentor.
You will be provided with full training in order for you to assist those who wish to use the technical report option to gain membership of the Institution. Your contributions will not only benefit those you mentor but will safeguard with standards of excellence expected from members of professional engineering institutions.
Volunteering with IGEM can help you make new industry contacts, learn new skills and even advance your career. Below is a summary of what we think are the main benefits of getting involved. But don't just take our word for it. Have a look at the testimonials from some of our current volunteers.
Become part of our community of gas professionals
Volunteering connects you with others, making it a great way to extend your network of industry contacts and strengthen your relationship with existing contacts. By committing to a shared activity and sharing your knowledge and experience with like-minded professionals, you will find that they share theirs with you.
The exchange of information and views is the foundation upon which the IGEM community is built and is central to the role that we play in supporting the gas industry by defining standards, promoting best practice and advocating the achievement of the highest standards of professional excellence.
Increase your self-confidence
Volunteering can provide a healthy boost to your self-confidence and self-esteem. Knowing that you are involved in activities that will benefit others working in your industry provides a sense of accomplishment and is very satisfying.
Contribute to your own continuing professional development
Volunteering keeps you in regular contact with others working in the same field and in doing so is just one way of keeping yourself up to date with the latest changes affecting your area of work. Participation in volunteer activities can contribute to your CPD record.
Learn new skills and advance your career
Volunteering for IGEM can help you extend your knowledge of an area that interests you. In addition to signing up as a volunteer we offer opportunities for individuals to sit in on committee and panel meetings as a learning exercise.
Boosting your understanding of a particular area may help you to define your career path or open the door to new job opportunities, as you meet others working in an area of the gas industry that interests you. You may just meet your future employer!
Even if you're not considering your next career move, volunteering can help you hone lots of workplace skills such as team work, problem-solving, project management and communication.
I have worked voluntarily on the IGEM Membership Committee and Academic Panel. One of the key benefits I find is meeting and assisting with highly varied and interesting applicants from the Chief Engineer of one of the UK's largest bakers to a lead engineer for the Atomic Weapons Establishment.

IGEM really does open your eyes to the wider gas and energy industry and with it fresh perspectives. It's all too easy to stay in your own comfort zone and not seek new ideas and ways of doing things. IGEM provides an intellectual meeting place and forum for this to occur.
I have never seen myself as a volunteer but as a member of IGEM, which is first and foremost a learned society as defined in the royal charter. Being a member of a learned society means that, by participating in working groups, committees and council, industry experience and learning is shared. It is also fundamental to producing IGEM standards.

Personally, much of my career was influenced by the experience and learning gained from being involved with my peers on various IGEM committees.

It can also be a major part of your continuing professional development if, like me, you are no longer involved in the main stream of the industry.

I think it's important for new members to get involved with this learned society so they can not only bring new ideas, but also benefit from the existing knowledge base.
I joined IGEM as an Engineering Associate in 2013 and applied to volunteer in 2017. I undertake a dual role where I act as a representative on both the Young Persons Network (YPN) Committee and Midlands Section Committee.

I originally volunteered as a young person as I felt there was a disconnect between IGEM and young people in the industry today. I felt that I was able to be both more involved with the organisation to understand the events that were being held and why, and bring a young perspective to the committee by volunteering for this role.

Volunteering gives me a great insight into the work IGEM does and all the different people that are involved. There are lots of opportunities to network and bring different people together to help the industry grow. It also allows me to be involved in the planning of events to ensure that they are interesting to me and others with similar interests.
Volunteering with IGEM on the Professional Development Committee (PDC) and Continuing Professional Development (CPD) working party is very rewarding. It has been a steep learning curve, but I have benefited from the support of experienced IGEM members and was encouraged to contribute right from the start. The skills that I'm developing are also enhancing what I'm able to bring to my day-to-day role.
Engagement with one of IGEM's committees not only lets me influence decision making that can potentially affect all members, but it also gives me a useful insight into workings that would otherwise be 'behind the scenes' which helps me in my job role. The contacts made are also very valuable.
I have just completed 25 years in the gas industry and soon after joining British Gas I joined IGEM. I have been fortunate in my career in being able to take advantage of the opportunities to advance myself, both academically and professionally through registration as an engineer.

By volunteering, I'm not only able to give something back but also further my own professional development.
I've been attending IGEM events since 2013 and have always gained a lot from them. An opportunity came up to join the committee and I jumped at the chance to give something back. The technical evenings we host focus on the future of our energy network and it's great to be a part of that.

Volunteering allows me to interact with a wider variety of people who I otherwise wouldn't have the opportunity to meet. I've acquired invaluable skills through the committee that I've been able to apply to my current role within WWU and will no doubt further assist with my career advancement.

Most importantly, everyone I've met through IGEM has been really great, especially those on the South West Committee, and it's been wonderful working alongside them.

Volunteering vacancies
To make the most of your knowledge and expertise it's important to find the right volunteer vacancy. If you think you have something to offer we would love to hear from you. Simply complete the expression of interest form below, including reference to the area of our work you are interested in and a member of the team will give you a call.