Gas Industry Awards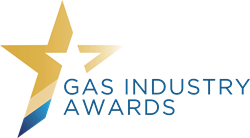 Introduced in 1998 the Gas Industry Awards, organised by the Institution of Gas Engineers & Managers (IGEM) and the Energy & Utilities Alliance (EUA), have been recognising and rewarding the outstanding achievements of individuals and organisations working in the gas sector for over 25 years.
The winner of each award is announced and celebrated at a prestigious awards ceremony and gala lunch held in the spectacular surroundings of the InterContinental London Park Lane, London.
A flagship event with a strong reputation for uncovering highly innovative work and exceptional talent, the awards lunch is highly regarded by the sector and consistently attracts over 500 gas professionals, making it a fantastic networking opportunity.
YPPC Competition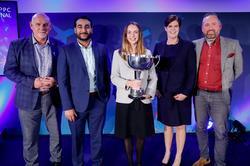 If you're aged 18-35 and passionate about gas, then get the recognition you deserve by entering the YPPC. Whether you work in engineering, pipeline design, customer service or are even still studying – if you're involved in the gas industry in some way, this competition is a great way to stand out from the crowd.
As well as being a platform to showcase your knowledge, it's a valuable CPD activity and there are cash prizes to be won in the Section heats. The overall winner of the competititon gets to attend an international gas related conference.
Learn more about the YPPC here.
Sugg Heritage Award
The Sugg Heritage Award is awarded by the Panel for the History of the Gas Industry and is used to recognise work that contributes to the understanding of the history, aspirations, traditions and achievements of the gas industry.
Institution medals
The Gold Medal, first awarded in 1912, is presented annually for a paper presented on any subject at an annual general meeting. The Silver Medal, first awarded in 1905, is an annual award for a paper presented at a general meeting of a District Section or an affiliated district association. The Bronze Medal, first presented in 1905, is awarded annually for a paper accepted and read at a general meeting of a Junior Gas Association, and the recipient must be a member of the Junior Gas Association at which the paper is read.
The Birmingham Medal, created in 1881 and awarded to encourage the extension of the uses of coal, and can be given to persons of any nation'. Supposed to facilitate as broad research as possible.
The H.E. Jones London Medal, first presented in 1905, is an annual award for a paper which is accepted for presentation and is read at a general meeting of the Institution which deals with the principals involved in the construction of Works or plant for the manufacturer or distribution of gas.