Oliver Lancaster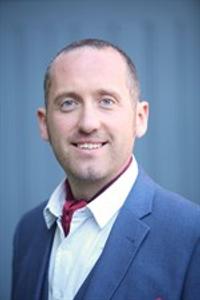 Oliver has worked in the gas industry for 17 years. He began his work in cleaning up old gasworks sites, before working in gas distribution and then whole systems and net zero.
Since 2016, his focus has been on the future; leading innovative research and developing demonstration projects to identify the energy solutions required if the UK is to heat homes, power heavy industry, fuel transport and keep the lights on in a green, zero carbon way. Building relationships with key organisations and individuals across the industry has been a key component throughout his experience – to share learning, deliver evidence and help move policy and regulation towards a secure, practical, deliverable and affordable energy system for consumers through both gas and electricity vectors.
Having worked in the gas industry for a while, it's such a privilege to lead this well-respected institution. I will always try to help guide the industry and support our Individual and Company Members through the energy transition – a transition that is essential if we are to decarbonise the UK and get to net zero by 2050. I strongly believe that the easiest, most sustainable and cheapest way to do that has the gas system at its core – providing storage, flexibility and resilience in the much needed, but increasingly intermittent, world of renewables.

My commitment to you, as members, is to keep building on the excellent work that is being done across our industry by networks, the gas industry supply chain and installers. I will fight our corner, making the case for our role in meeting climate change targets and in helping the UK minimise cumulative emissions, whilst securing our sector's role for the long term and developing the next generation of engineers as we seek to quench the thirst of growth in green jobs.