Spotlight on EngTech: Jimmy Adkins
In our ongoing series of case studies, GU Editor Jordanne Allsopp chats to our members about their careers to date and how IGEM is supporting them. She spoke to Jimmy Adkins Gas Inspector/ Investigator at Gas Safe Register and EngTech Member.
Jimmy has worked in the plumbing, heating and gas industry for 25 years and has no plans to stop any time soon.
He started his career after finishing school at 16 and immediately began as an apprentice plumber before moving into a gas apprenticeship at 18. Jimmy became Corgi-registered at 19 and then gained his non-domestic qualifications, keeping up to date with industry advancements.

From 2001-2009, he had a variety of roles in GasN1 Plumbing and Heating, first as a Gas Engineer and Plumber and later as a Supervisor.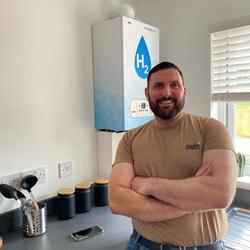 He went on to spend the next 10 years at Regal Maintenance Ltd as a Commercial & Domestic Plumber, Heating and Gas Engineer. This is where he built his engineering, leadership and project management skills.
As his career evolved, Jimmy wanted to give back to the gas community so moved into teaching in 2019 as a Trainer and Assessor at Access Training Academies, sharing his knowledge and experiences.
While working in this field, he designed and initiated training programmes for staff, which enhanced both the team and individual skills and ensured interim and overall goals were achieved and exceeded.
He said: "While working as a trainer and assessor, I gathered a huge amount of insight into what we can do to keep improving the industry."
During this time, Jimmy visited the Hydrogen Home in Gateshead, saying it was great to see the potential the industry holds for the future.

In 2022, he took on his current role at Gas Safe Register as a Gas Inspector/ Investigator, completing inspections identified through HSE, and filing reports to ensure the appropriate course of action is undertaken.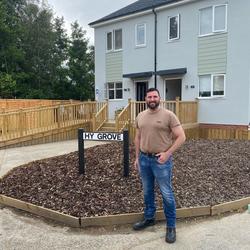 Although Jimmy's latest role isn't solely focused on teaching, he still uses these skills in his work. "As an inspector, we simply check that engineers are up to speed with the standards and any new developments or amendments as the industry requires.

"If there are gaps in anyone's knowledge, inspectors find a solution, so the engineer remains proficient in their job."

IGEM has guided Jimmy throughout his career and he believes his EngTech status is invaluable, allowing him to give something back to the industry.

"EngTech registration has provided me with a sense of pride and accomplishment. The process of achieving this recognition was challenging, but ultimately rewarding.
"It has boosted my confidence in my abilities and has given me a strong foundation to build upon as I continue to progress in my engineering career.

"It has given me credibility, enhanced my professional development and has provided me with a network of likeminded professionals.

"This network provides opportunities for collaboration, knowledge-sharing, mentoring, creating a supportive environment for professional growth and development.

"Being part of this community has been invaluable, allowing me to expand my horizons, learn from experienced individuals, and contribute back to the industry."

If you're thinking of joining IGEM as a member, Jimmy says it's a decision you won't regret. He said: "As someone who has been working in this industry for 25 years, I can attest to the countless opportunities and rewarding experiences that having an IGEM membership offers."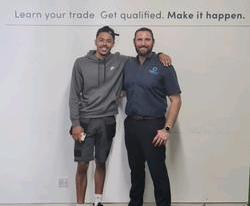 Jimmy goes on to say that one of the biggest advantages of working in the gas industry is the wide range of career paths available.

"Whether you're interested in engineering, project management, research and development, or operations, there is a niche for everyone.

"You can specialise in areas such as pipeline construction, distribution, or renewable energy, allowing you to explore your passions and contribute to the sustainable development of energy resources."

The future of the industry couldn't be more exciting to Jimmy. He believes that the sector will continue to thrive and play a crucial part in shaping the world's energy landscape.

He said: "With the increasing focus on sustainable energy solutions, the gas industry is well-positioned to lead the way in the transition to a cleaner and greener future.

"The industry is constantly innovating and investing in technologies that reduce carbon emissions, improve efficiency, and maximise the use of renewable energy sources. As a result, we are witnessing the emergence of a more sustainable, diverse and resilient gas sector.

"I am confident that the industry will thrive, offer exciting career opportunities and contribute to a more sustainable future for generations to come."

When asked about what advice Jimmy would give to anyone starting out in the industry or wanting to get into the gas sector, he believes working in the industry is both rewarding and fulfilling.

He says: "It offers diverse career paths, stability, competitive salaries, opportunities to make a positive impact on the environment, and a supportive work environment.

"You will have the opportunity to work with teams of talented professionals who share a common goal of delivering safe and efficient energy solutions.

"The industry promotes a culture of continuous learning and innovation and encourages employees to stay updated with the latest technologies and best practices.

"If you are passionate about energy, enjoy problem-solving, and want to contribute to shaping a sustainable future, I highly encourage you to consider a career in the gas industry."