Report reveals the reasons women are leaving their energy jobs
A recent data-led research report by POWERful Women and Bain & Company reveals the reasons many women are leaving their jobs in energy.
The report delved into women's experience in the energy workplace and the barriers they face in progressing in their careers.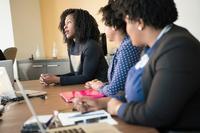 Some of the main reasons highlighted were: feeling under-valued, an unmanageable work-life balance and an unsupportive working environment.
The study, which targeted leaders, managers and change-makers in the UK energy industry, has collated the voluntarily shared experiences of women in various positions and levels of seniority.
Its objective is to offer recommendations on how the sector can effectively retain the necessary talent for the energy transition.
Read more: POWERful Women | Women We Are Losing: The triggers making women leave their jobs in energy – and lessons for companies on retaining talent