Ofgem unveils overhaul of smart meter reporting
Ofgem has made the decision to modify the reporting requirements for energy suppliers under the Smart Meter Targets Framework, following the publication of the statutory consultation in September 2023.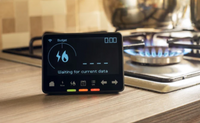 The proposed changes received widespread agreement from suppliers, but feedback revealed the necessity of providing further clarification on specific elements.
The changes are scheduled to come into force on January 5th, 2024.
To facilitate this, Ofgem will provide energy providers with an updated Beginning Of The Year Report in November 2023, which will be crucial in determining the 2024 Target Number for Domestic and Designated Premises.
Read more: Ofgem unveils overhaul of smart meter reporting - Energy Live News