New laws passed to bolster energy security and deliver net zero
The UK has recently enacted the largest energy legislation in its history, establishing the groundwork for a future-ready energy system.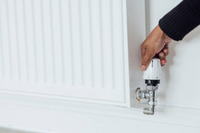 The UK's energy system will undergo a significant transformation with the enactment of the Energy Act 2023, which has been granted Royal Assent. This legislation aims to enhance energy security, facilitate the achievement of net zero emissions, and guarantee the long-term affordability of household bills.
The Act aims to enhance the long-term efficiency of the energy system, thereby ensuring affordable energy costs. This objective will be achieved through the implementation of a new tender process, which will foster competition in Great Britain's onshore electricity networks and subsequently reduce expenses associated with network operation and development.
It is anticipated that this innovative approach will result in savings of up to £1 billion for consumers by the year 2050.
Read more: New laws passed to bolster energy security and deliver net zero - Climate Action