Milford Haven hydrogen fuel scheme backed by planners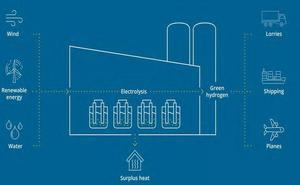 A significant hydrogen fuel generation project, capable of producing up to five tonnes of the gas per day, has received the endorsement of county planners. The project is set to be implemented at the former Puma Energy site in Milford Haven.
H2 Energy Ecosystem UK Limited has submitted a formal request for authorisation to establish an electrolysis hydrogen generation facility, along with the necessary storage facilities and infrastructure, at the Amoco Road site.