IGEM welcomes the introduction of the Gas Safety Management Regulations (Amendment) 2023
The UK's gas system plays a crucial role in our current and future energy supply. The Climate Change Committee has recognised that gas will be an important part of the energy mix to achieve net zero emissions by 2050. There are over 280,000 km of gas pipelines transporting gas to over 20 million customers across the country, including:
Heating 84% of homes.
Meeting over 40% of the UK's industrial energy demand
Providing around 40% of the UK's electricity generation, and around 7-70% at any one time.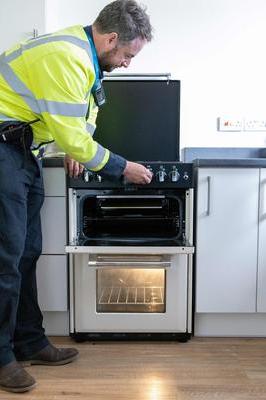 The UK's gas system plays a critical role in our energy security. In the short term we need to minimise barriers to indigenous gas entry into the UK's extensive gas network as UK domestic production declines, reducing reliance on foreign import. In parallel we must also ensure the UK can maximise benefits from international competition by being as flexible as possible to safe and geopolitically acceptable gas sources. With the UK Government target to reduce the UK's emissions by at least 68% by 2030 it is furthermore essential we see an increased mix of biomethane injection, hydrogen blending and hydrogen. Increased production of biomethane will ensure more can be injected into the gas grid for heating and used in trucks while additional low carbon options are developed.
IGEM is committed to providing technical leadership on gas safety and quality throughout the energy transition. At the core of IGEM's work lies a formal, robust process for the creation, review and development of the Technical Standards and Guidance documents upon which our gas industry relies to safely runs its operations. This process is strictly governed and supported by IGEM members and technical stakeholders, including industry regulators, and involves industry wide consultations to achieve consensus and best practice.
In 2016, an IGEM Gas Quality Working Group was formed of key industry experts and stakeholders, led and chaired by Gus McIntosh, Director Energy Futures, SGN, following completion of the Oban project, a seminal project in decarbonisation of the gas networks. The group's aim was to develop a new IGEM gas quality specification for Schedule 3 of the (GS(M)R). The group seeks to ensure the gas networks have access to diversified sources of gas to enhance security of supply, whilst continuing to deliver gas to customers safely and efficiently, and providing a framework for deep decarbonisation through biogases and hydrogen.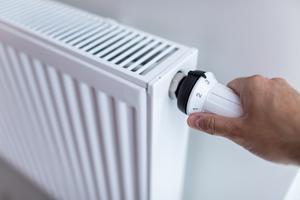 Gus McIntosh, said: "Decarbonising the gas system is a fantastic opportunity to support delivery of net zero. A new specification for gas quality is essential for decarbonising the gas system. This change in the regulation is the culmination of a six year long, science-led project with extensive stakeholder engagement.
"The working group revisited the original Dutton methodology, which was the basis for schedule 3 of GS(M)R, and in particular the limit values in key properties. These values were based on the performance of domestic appliances in use at the time it was published. Many of these appliances were originally designed for operation with towns gas and converted during conversion to natural gas between 1966 and 1978. Today, 50+ years since the start of conversion, UK appliance types and designs are widely different. We therefore assessed its fitness for purpose, both for existing and future gas supplies.
"I would like to thank the members of the group for their valuable input and time, which has culminated in the acceptance and adoption of the majority of the recommendations proposed both to the specification of gas quality and to the wider legislation, by the HSE. These changes will ensure the security of supply from the North Sea, LNG imports and increasing low carbon gases such that future gas supplies continue to be as safe as they are now."
More details on the IGEM Gas Quality Working Group, including the proceedings of meetings and scientific evidence-based research papers, can be found on the IGEM website.
Oliver Lancaster, CEO at IGEM, said: "We welcome the amendment to regulations which recognises the strategically important role gas plays in our energy system. These amendments not only reflect the current structural changes in the gas industry but also the wider available gas supply sources, including low carbon gases."
The decarbonisation challenge is immense, and IGEM recognises that value can be maximised through collaboration with Government, industry initiatives such as Gas Goes Green and the broad science and engineering community.
IGEM also recognises that engineering a sustainable gas future will require a careful balance across environmental, economic and social pillars and that consumers must be at the heart of an affordable and just energy transition.
We commission and contribute to a range of policy, practice and research activities covering emerging technologies, new sources of fuel and issues affecting energy policy. For more information please visit our Policy and Research Hub.
The HSE has published the Government response to the consultation on GSMR - CD291 - Revision of the Gas Safety (Management) Regulations 1996 - Health and Safety Executive - Citizen Space (hse.gov.uk). The consultation response explains the decisions and evidence base that have informed the six regulatory changes.