IGEM/SR/25 Edition 2 with amendments 2013 Hydrogen Supplement 1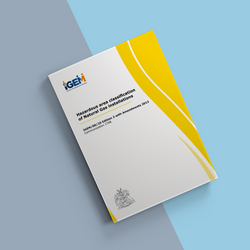 This Supplement is to be read in parallel with Standard IGEM/SR/25 Edition 2 – with Amendments August 2013. This Supplement outlines where there are differences in the approach for hazardous area classification of installations handling hydrogen, including blends of natural gas/hydrogen (subsequently referred to as NG/H blends with 20% NG/H referring to a 20% (by volume) blend of hydrogen in natural gas) versus the main Standard, which was written for Natural Gas (NG). The clause numbers in this Supplement are as in IGEM/SR/25 Edition 2, but preceded by the letter 'S'. Users of this Supplement should refer to the clause numbers in the main Standard and any specific, additional requirements and/or qualifications which are given in this Supplement.
This Supplement to IGEM/SR/25 provides a procedure for hazardous area classification around installations handling hydrogen, including a 20% NG/H blend providing a basis for the correct selection and location of fixed electrical equipment in those areas. In addition, the recommended zoning restrictions are relevant with regard to the introduction and use of any temporary mobile electrical equipment or other potential ignition source.
This Supplement is based on work detailed in HSE report FD/21/01 "Development of a Hydrogen Supplement for use with IGEM/SR/25". The principles in IGEM/SR/25 have been applied successfully in the UK for NG and this Supplement provides information on how to adapt these principles for hydrogen and NG/H blends.