IGEM/SR/25 Edition 2 - Hazardous area classification of natural gas installations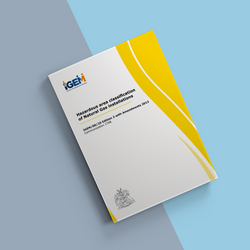 This standard complements BS EN 60079-10-1 by providing detailed requirements for the hazardous area classification of permanent and temporary natural gas installations. It applies to all natural gas installations, although other standards may be more readily applied for installations downsteam of an emergency control valve. In general, it will not be less conservative than these other standards and therefore it may be used for any natural gas installation. It applies to liquid free natural gas within specific property ranges.
This standard applies to any potential release of natural gas except those that may be caused by catastrophic failure such as rupture of a process vessel or pipeline, component failure and similar rare events that are not predictable.
Specifically, it contains details of:
Legal considerations such as the Health and Safety at Work etc. Act and the Environmental Protection Act
Classification of hazardous areas in different environments, such as outdoors, within covered pits, within enclosed spaces
Calculation of ventilation levels and zoning distances.

Intro and scope IGEM-SR-25 Edition 2.pdf