British Gas grants help with energy bills
Energy bills are set to decrease for millions of households, offering some respite in the face of persistently high living costs.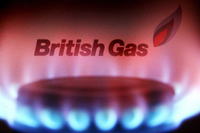 Ofgem's price cap dropped on 1 October, reducing the average annual bill from £2,074 to £1,923.
To further support customers facing financial hardship, a £100 million support package has been introduced by British Gas.
The energy supplier has announced the reopening of its Energy Support Fund for new applications on 2nd October, offering grants of up to £1,500.
This initiative includes free energy grants, tailored assistance for households and small businesses and funding for advice centres and charities.
Read more: British Gas grants help with energy bills - Energy Live News